When it comes time for Cannes, Monsieur Pitt always seems to master French Riviera style, towing the line between casual ease and luxury bangin', always wearing white (to some extent) yet never falling into Colonel Sanders territory. And the Interview with a Vampire hair he's sporting this year adds an even more louche vibe to this loosely tailored two-button, made-to-order Gucci suit, which he wore to his photocall for the movie Killing Them Softly on Tuesday.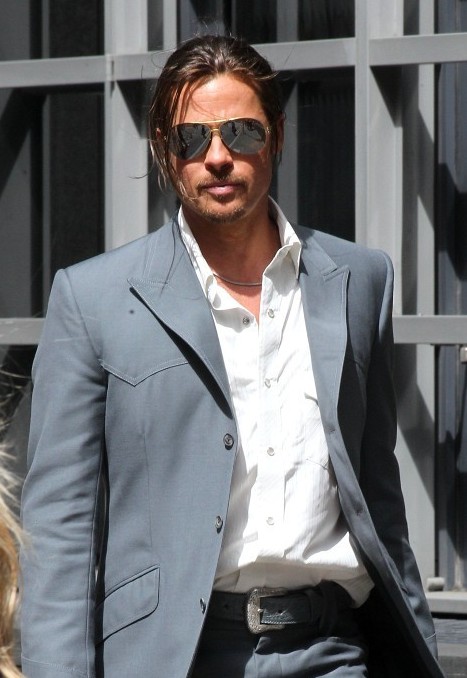 A note to those who want to attempt wearing a white v-neck with your favorite summer suit: It can work, so long as you follow his lead. The neck should be low, but not too low, in the sort of cotton (like this one) that drapes a little yet has some heft, a soft fabric that doesn't look like it was picked up at Wal-Mart to be worn under a dress shirt.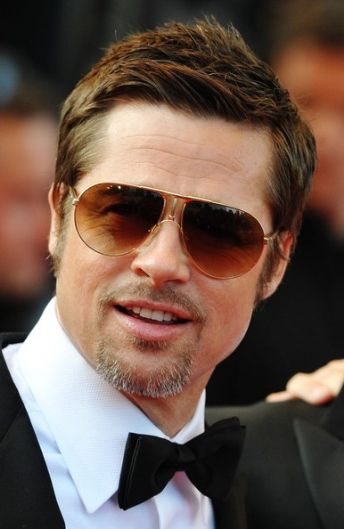 Also, though this may be fashion-controversial, I appreciate the way he matches his tee to that excellent oval-buckle belt, and also to the white bucks on his feet. Keeping the color consistent throughout will show others you thought about your outfit and didn't just forget a proper shirt. Plus, when you're playing in such neutral territory, feel free to amp it up with some excellent gold, so-what-if-I'm-famous sunglasses.