Copper, one of the most ancient metals has been known to have tremendous healing powers of its own. A copper bracelet is known to heal join aches, arthirtic problems and other painful problems by letting the wearers skin absorb the copper ions and improving the flow of blood in the body, taking care of the nervous system, etc. Yet many people consider this a myth and simply use copper bracelets as statement of fashion and nothing more.Bracelets are as timeless as any well crafted piece of jewelery. Silver, gold, cropper, stone set or anything else, they look lovely worn with the right apparel and accessories. It's just a matter of being able to carry everything off in a proper sync and wear them with the right kind of clothes for the right kind of occasion.
Bracelets or wristlets can be of various types ranging from leather, synthetic fibre, beads, strings or more commonly, metal. A bracelet design depends on what the user prefers to wear on their wrist. It can be tight, or it can be loose, it can be simply made from metal links to form a chain, or it can be interwoven with stones, or have stone settings or even be of minakari design.When you choose the bracelet design,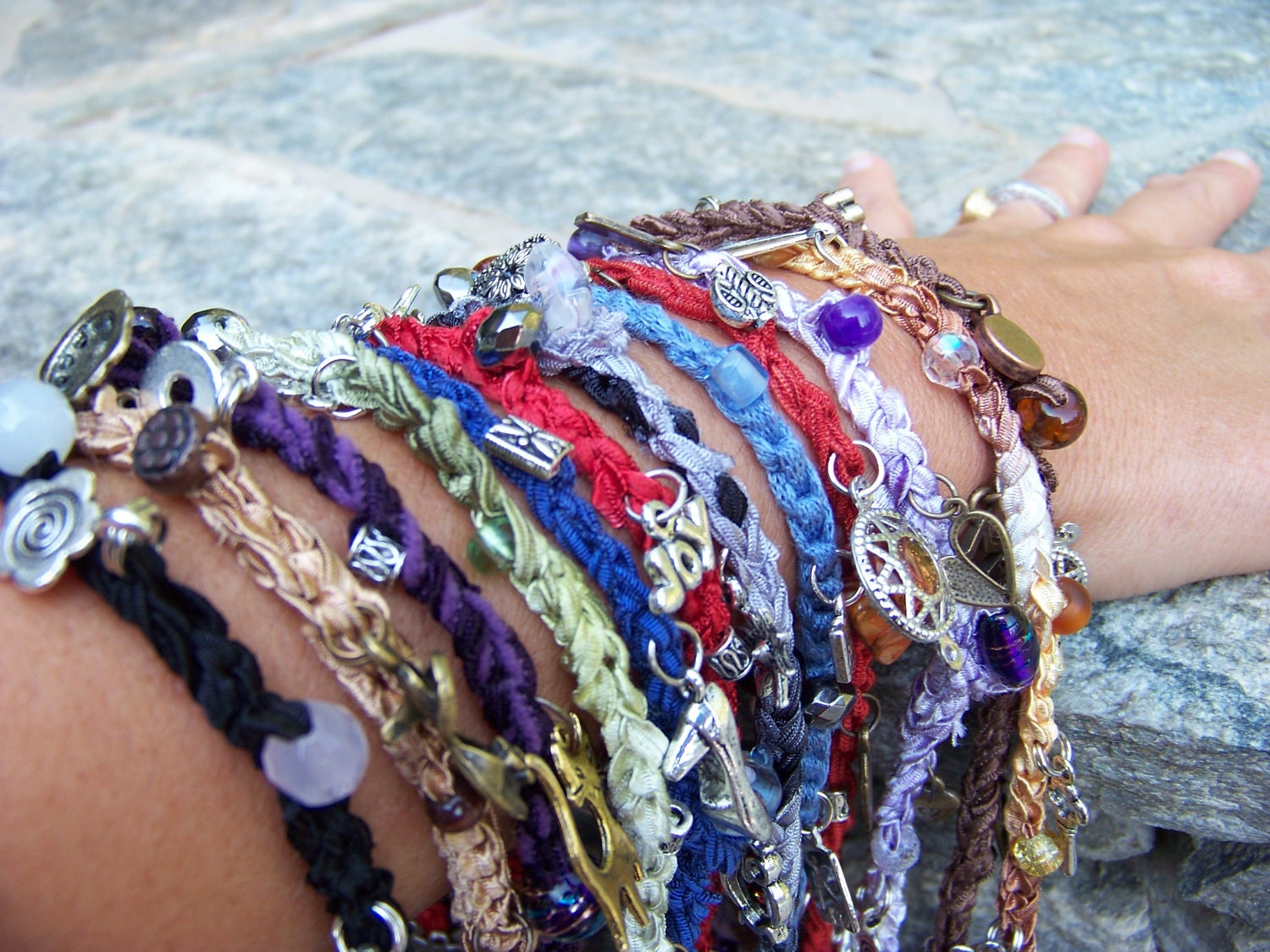 it simply reflects one thing eventually - your personal style. Some people like wearing large chunky jewelry and thus like the bling factor a lot. Bracelets with large stones or designs would be something they love. While others prefer elegance and a softer look with simple small stones or a simple gold or silver chain around their wrists. Minakari art, originally from Iran, is a beautiful form of jewelry designing, where metals are colored and fused together to form beautiful designed enamels on gold or silver plates.
Nowadays, silver is used extensively to give the work a more lusturous and shiny finish.Charm bracelets are also very much in fashion today. Yhese are simple metal bracelets on which you can hang trinkets or charms of your choice, things which hold a special place in your life. Maybe a star, a clover, a pentagram or even a key, its your choice.