If you've paid any attention to fashion over the past few seasons, chances are you've seen the gladiator sandal. This distinctive footwear has been in the spotlight for several years now. The shoes can be worn with almost any outfit, from long, flowy dresses to shorts. However, gladiator sandals may not compliment every body type.
Understanding the Trend
When you consider the visual appeal and adaptability of the gladiator sandal, it's easy to understand why they're so popular among women of all ages. For example, gladiator sandals are available with high heels, stilettos, wedge heels and no heel at all. These sandals are also available in a wide variety of patterns and colors, making them the perfect addition to almost any outfit.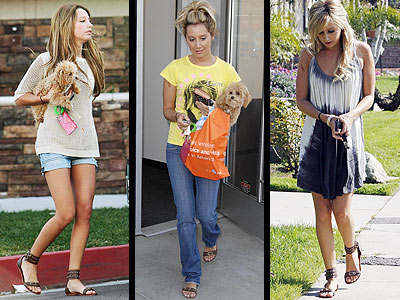 Because so many brands have manufactured their own versions of the gladiator sandal, the competition in the market is fierce, which is advantageous for consumers. With brands competing for your business, it's easy to find an attractive and affordable pair of gladiator sandals that you love.
Gladiator Sandals and Body Types
Though most people can find at least one pair of gladiator sandals that work well with their body type (and in fact, there are even
gladiator sandals for men
), certain consumers have to be more careful with these shoes than others.
For example, if you have short legs, larger calves or thick ankles, some gladiators may accentuate these qualities. Make sure you check out the mirror before you make a purchase.