Bleu de Chanel
is the latest masculine to be launched by the luxury house of fashion. You can read more about the background story
here
,
here
,
here
and
here
. The composition is signed by perfumer
Jacques Polge
who usually works with input from perfumer
Christopher Sheldrake
. Polge said of Bleu,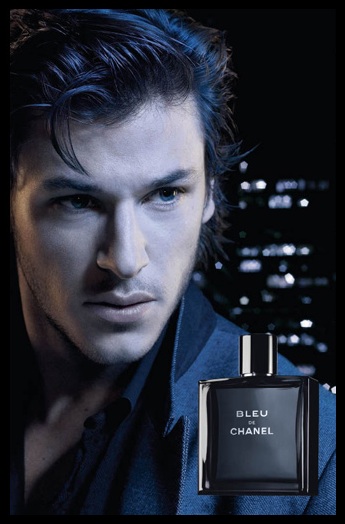 "With Bleu de Chanel, I wanted something frank, direct and pure in a masculine scent,..I did trials with all of the raw materials that we are constantly fine-tuning, and I searched for what we could do and say that was different from what has already been done. And of course, something that could strike a chord with men today. Bleu de Chanel is reduced to its essential elements, in other words: freshness, spiciness and dry woodiness. It's also a very sexy fragrance!"

While the meticulous fine-tuning is perceptible in the new composition, Bleu de Chanel is not what one would call a flashily original perfume, but rather it is a subtly original work. The sum of the efforts that were put in the fragrance does translate in the end in a perfume with unique qualities, but if you were to think of originality as being like a shift in a paradigm as evident as the clap of thunder, this is not what takes place here. However, accepting the scent of Bleu de Chanel will mean accepting the idea that a marine accord is not just for sportswear but universally elegant, accept a certain dreamy, poetical quality associated with a mainstream fragrance, and accept a certain blurring of the lines in terms of gender.