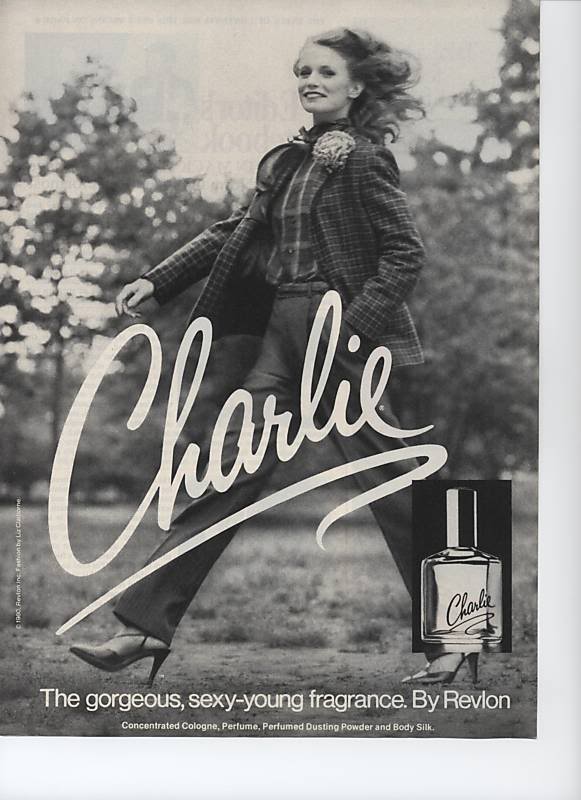 After having mentioned yesterday the iconic Revlon Charlie perfume ads of the 1970s as presenting the counter-archetype of the woman seen as object as proposed in several recent perfume adverts, we decided to revisit some of these 1970s and 80s ads to reconnect for a time with Charlie's bouncy step.
Many of us remember energetic Charlie walking with a conquering spring in her step. She wore pants and to show off that she really knew how to wear them, her stride was amplified, made almost exaggerated at times, like the stylized idea of independence and confidence. Man, she could walk some giant steps on behalf of all women.
Here are some images to remember Charlie who could even reveal herself to be on occasion (unfortunately) paternalistic, if provoked by the behind of a man; sexual harassment you said? Connais pas. What a change of scenes in the current adverts we talked about yesterday which contain allusions to a rather crude sexual assault, a woman with half a face who is really the dream of an inflatable sex doll, and submissive femininity in general. Blame it on cultural eclectism and trends rather than on an overall ideology but still.....